Description
Have you ever found yourself struggling to lift bikes, kayaks, skis or other sports gear onto the roof of your car?
This is a challenging task faced by many adventurers due to the height of the car and the weight and size of the gear being lifted.
Carrying your sports gear with Dropracks provides a whole new roof rack experience. Load you sports gear onto Dropracks  comfortably, efficiently and safely.
With Dropracks you can load your roof rack at waist height. The integrated crank provides you with enough leverage to lift a fully loaded rack back onto the roof. Load your car roof effortlessly and with style.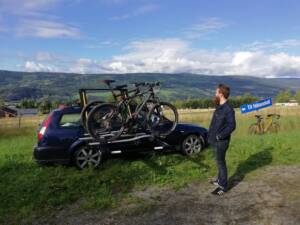 Don't worry about lifting heavy kayaks over your head or scratching your car paint while balancing your bike with your arms outstretched ever again.
Dropracks – Next Generation Roof Racks
Dropracks comes with the universal, standard T-track on top of the loading surface. The T-track gives you the possibility of attaching your favourite sports carreirs, such as:
– Bike carriers
– Kayak carriers
– Surf board carriers
– Ski carriers
– Roof boxes
– Roof trays
(…) And more!
Make sure your sports carriers come with T-bolt connections, the latest standard for roof rack equipment.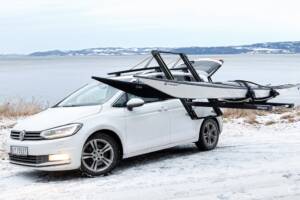 Dropracks is designed to be the ultimate roof rack for your adventures.
If you're a kayak enthusiast, bike-junkie, thrill seeking freeskier or just want to extend your cargo space with a roof box, Dropracks is designed for you.
Specifications
NB. Requires specific mount for your vehicle. Additional cost applies. You may already have required hardware. Please inquire.
| | | |
| --- | --- | --- |
| | Dropracks XL | Dropracks Sport |
| Load Capacity: | 80 kg | 75 kg |
| Width | 160 cm | 140 cm |
| Effective load width | 150 cm | 130 cm |
| T-track distance | 85 cm | 85 cm |
| Custom length crossbars possible? | Yes | Yes |
| Weight | 33 kg | 29 kg |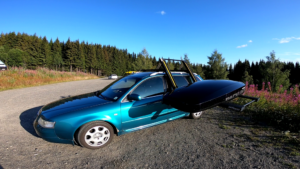 DROPRACKS….
Dropracks isn't just for Adventurists….it's also for Professionals
Save time, money and health with Dropracks as part of your everyday worklife.
Access the rack from three sides and attach your items securely at comfortable height.
Replacing traditional load bars with Dropracks has several key advantages. You can bring the load down to a comfortable height to improve efficiency, avoid damages to your company cars, and ensure good ergonomics for your employees.
How Dropracks Benefits at Work
Improve efficiency
– No fiddling with tiedowns
– Easily move and work around the load
– Quick and easy access to all strapping points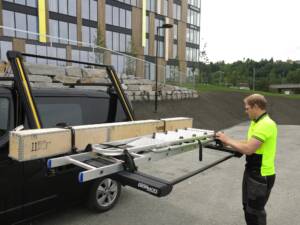 Risk Reduction
– No need to climb on the car
– Avoid scratching the car
– Ensure no objects are left untightened
– No falling objects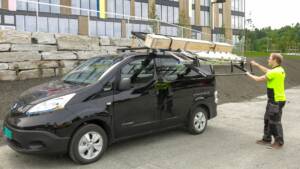 HSE
– No lifting of objects above head-level
– Safe working environment
– Avoid unhealthy and heavy lifting operations
– Improve employees' work ergonomics
– Reduce sick days caused by injuries