This stand up paddle board is best for fitness. Core strength, chiseled abs, and a great workout is what the Cadence was designed for.
Speed, stability, and performance are the first words that come to mind when riding the Cadence. The Cadence features a displacement hull allowing it to easily cut through the water with more glide and less resistance on each paddle stroke. The board also features a soft full-length deck pad for maximum comfort. The Cadence is the perfect training platform for getting an intensive, all-encompassing core workout while maintaining a top-of-the-line competitive edge.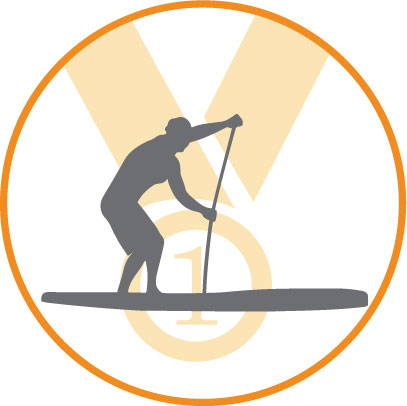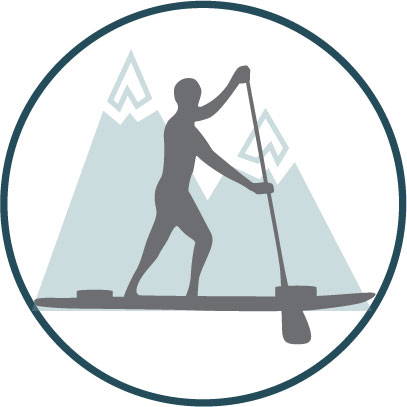 ---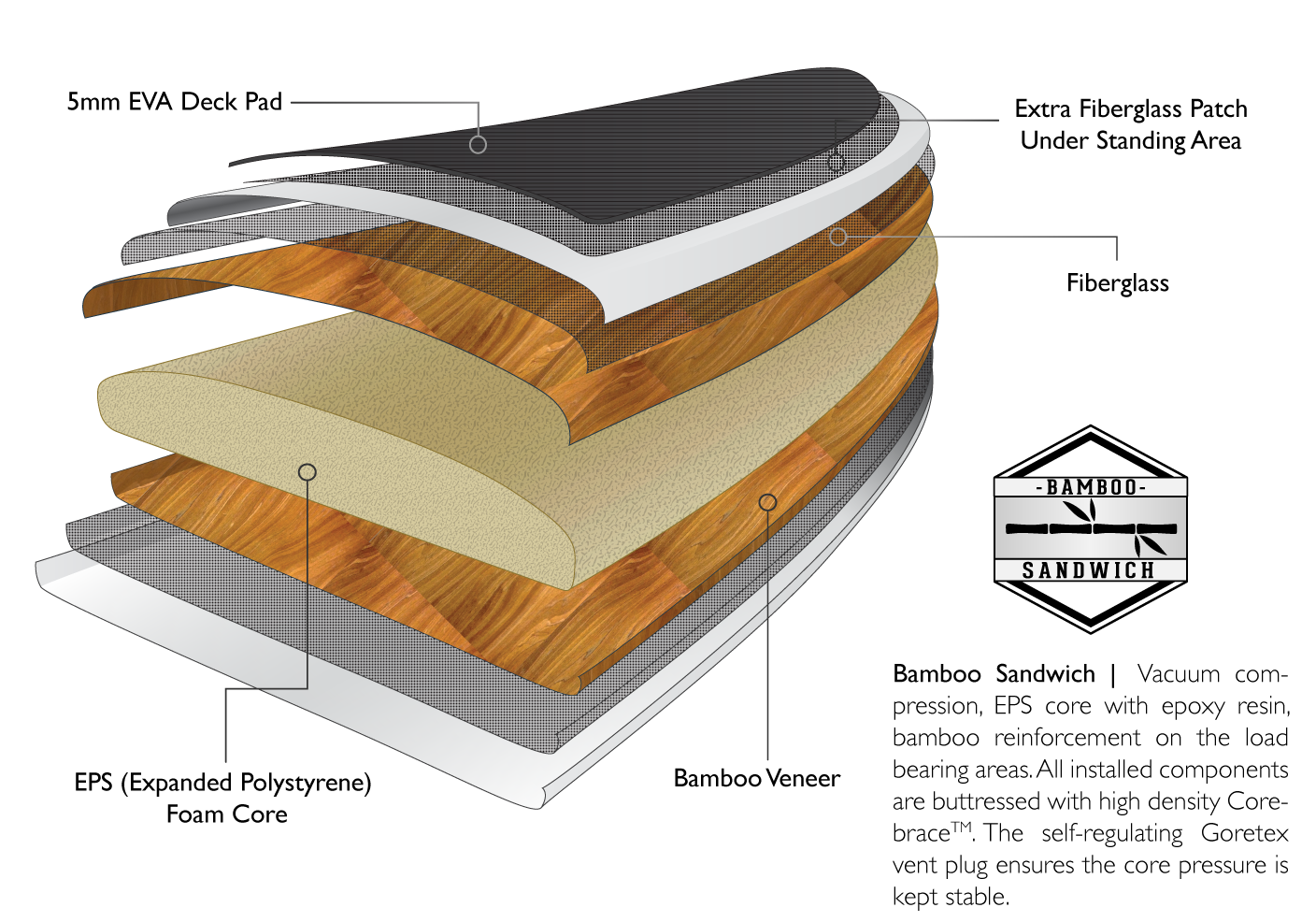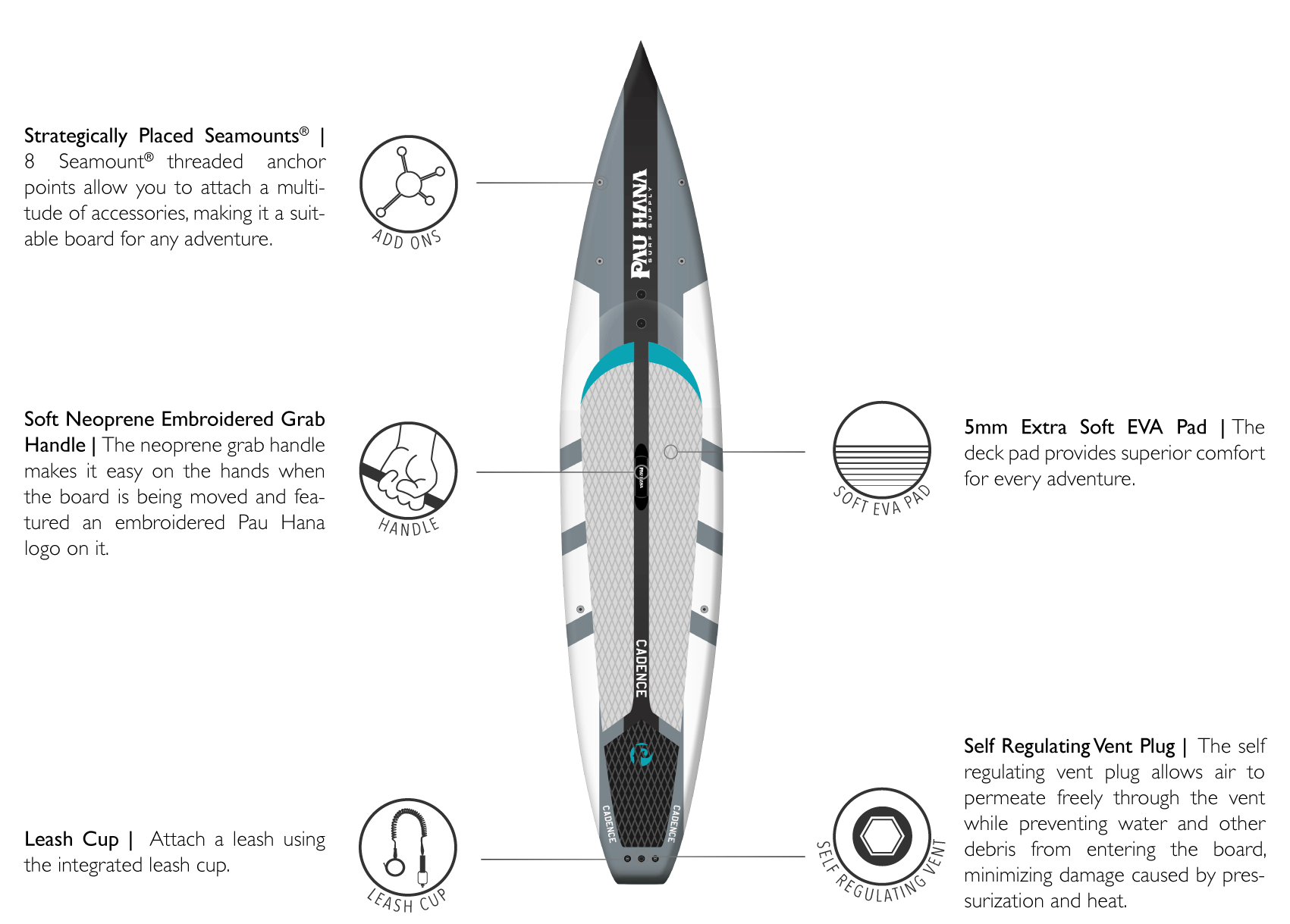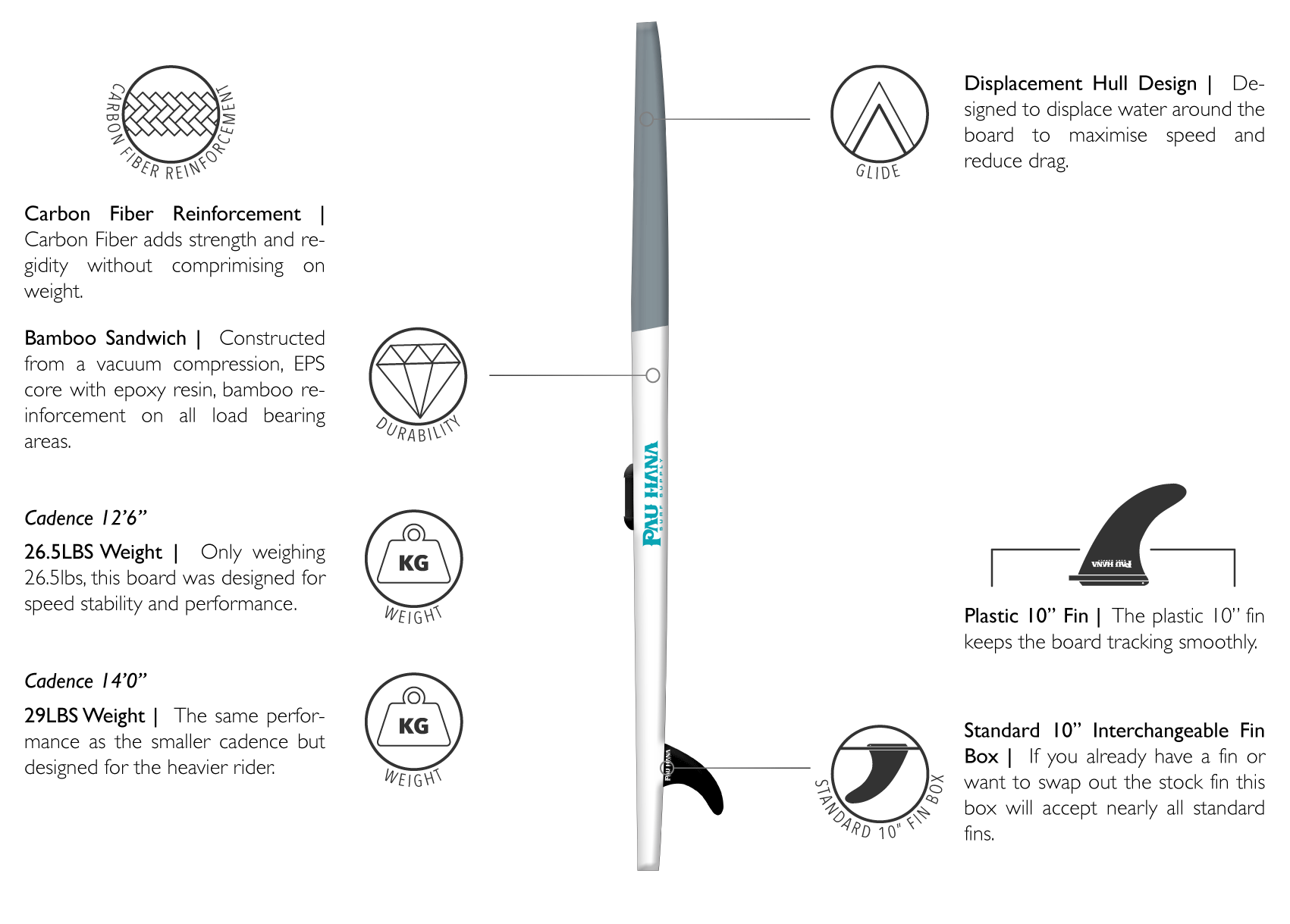 RIG OUT YOUR CADENCE!
Use the Essentials Kit to take longer paddles and make the most out of your SUP!