This stand up paddle board is best for racing. The Viper is a high performance race board designed for speed and handling. It's wide tail will make buoy turns on a dime and catch the smallest bumps on the downwind leg of a race.
This board is not for the beginners or intermediates. It's challenging and should take the better part of a season to master. Why do it? Because the pay off will result in an edge over the competition. From the nose to the tail, each part of the board is designed to exploit maximum advantages. The pulled in nose and narrow width will reduce any drag. The full length deck pad allows complete freedom to walk the board for the best position. The tail section features an extra wide thin tail that allows one to ride small bumps, to sink the back for fast buoy turns while maintaining balance.
SPECIFICATIONS
25″ Option – Length: 12'6 * Width: 25″ * Thick: 6.5″ * Weight: 23.6 lbs * Volume: 207L
26″ Option – Length: 12'6 * Width: 26″ * Thick: 6.5″ * Weight: 24.7 lbs * Volume: 216L
FINS: Single 9″ / DECK: EVA deck pad / HULL: Displacement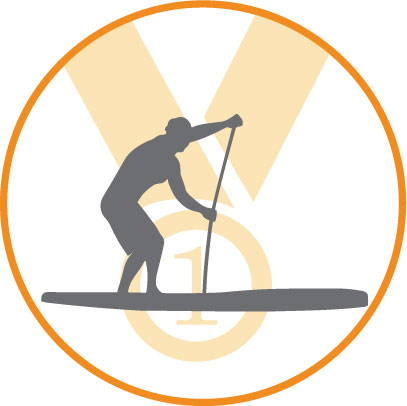 ---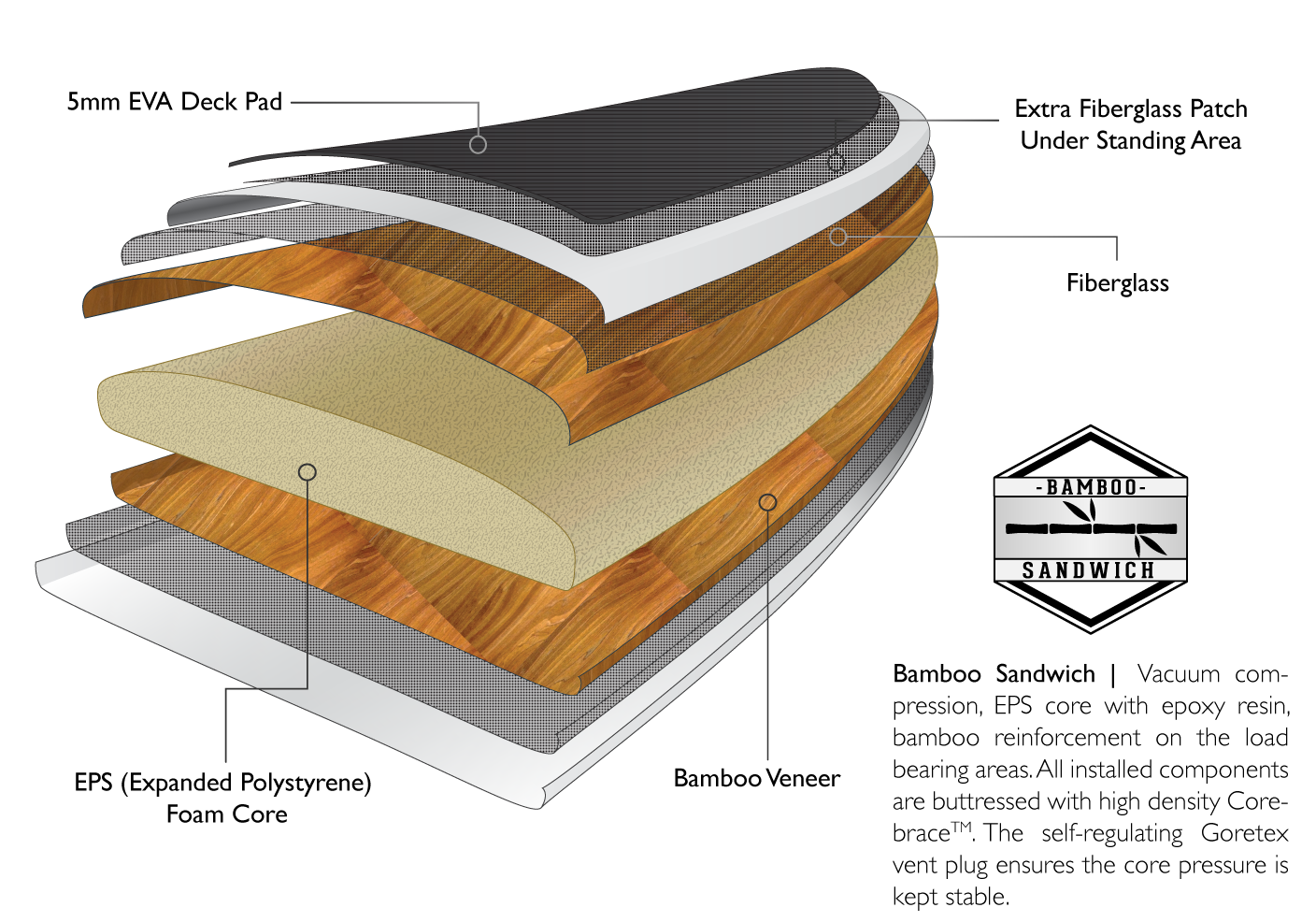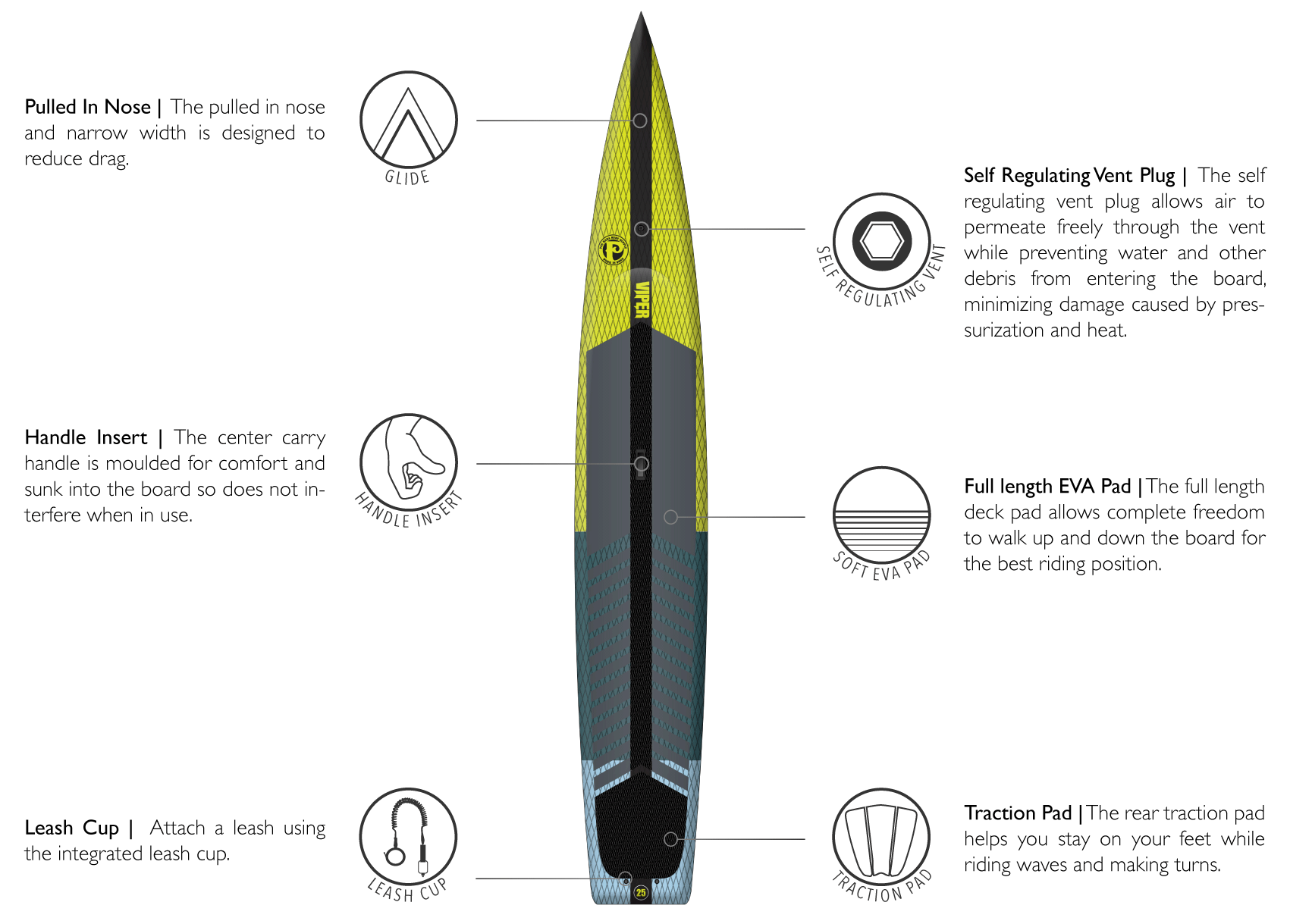 RIG OUT YOUR VIPER!
Use the Essentials Kit to take longer paddles and make the most out of your SUP!