This stand up paddle board is best for touring. The ultimate touring board now comes in a super portable inflatable package that can be checked as regular luggage and easily taken anywhere on the planet.
Check in your touring board as regular luggage and get the adventure started, or chuck it in the back of your car. The Ultimate touring board now comes in an ultra portable package for off the grid adventures anywhere on the planet. The new Endurance Air is an inflatable version of the Endurance touring board and is the first inflatable ever to feature SeaMount®. Now, all existing SeaMount® accessories are compatible, plus the carrying bag doubles as gear hauler while you're on the water. It can easily be hiked into remote locations and carry all the necessary equipment for camping overnight. It comes with 23 SeaMount® attachment points and 23 D-Ring loops already attached.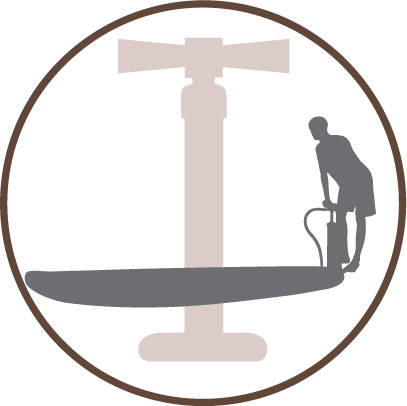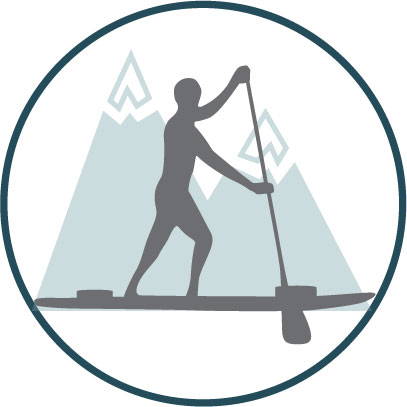 ---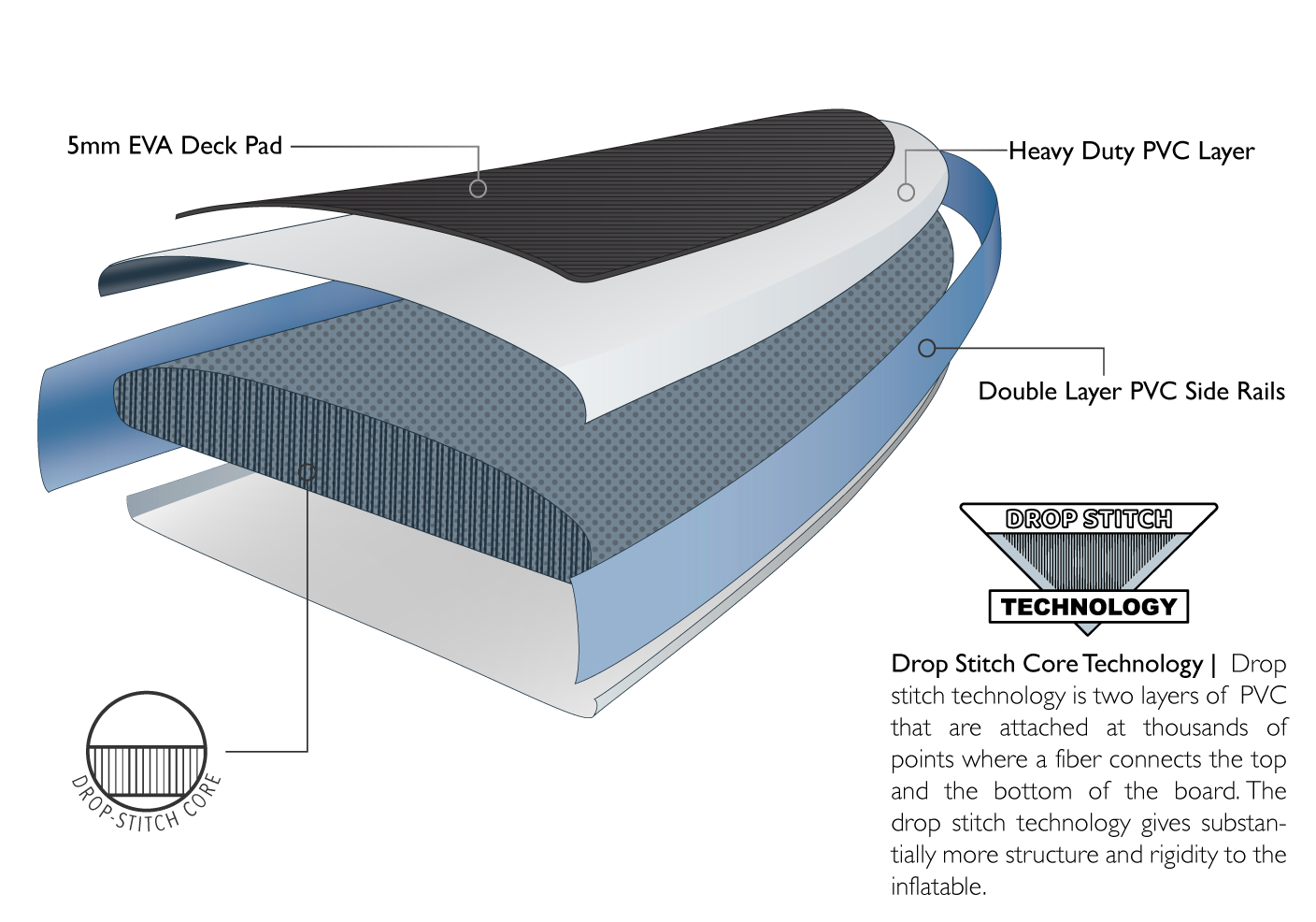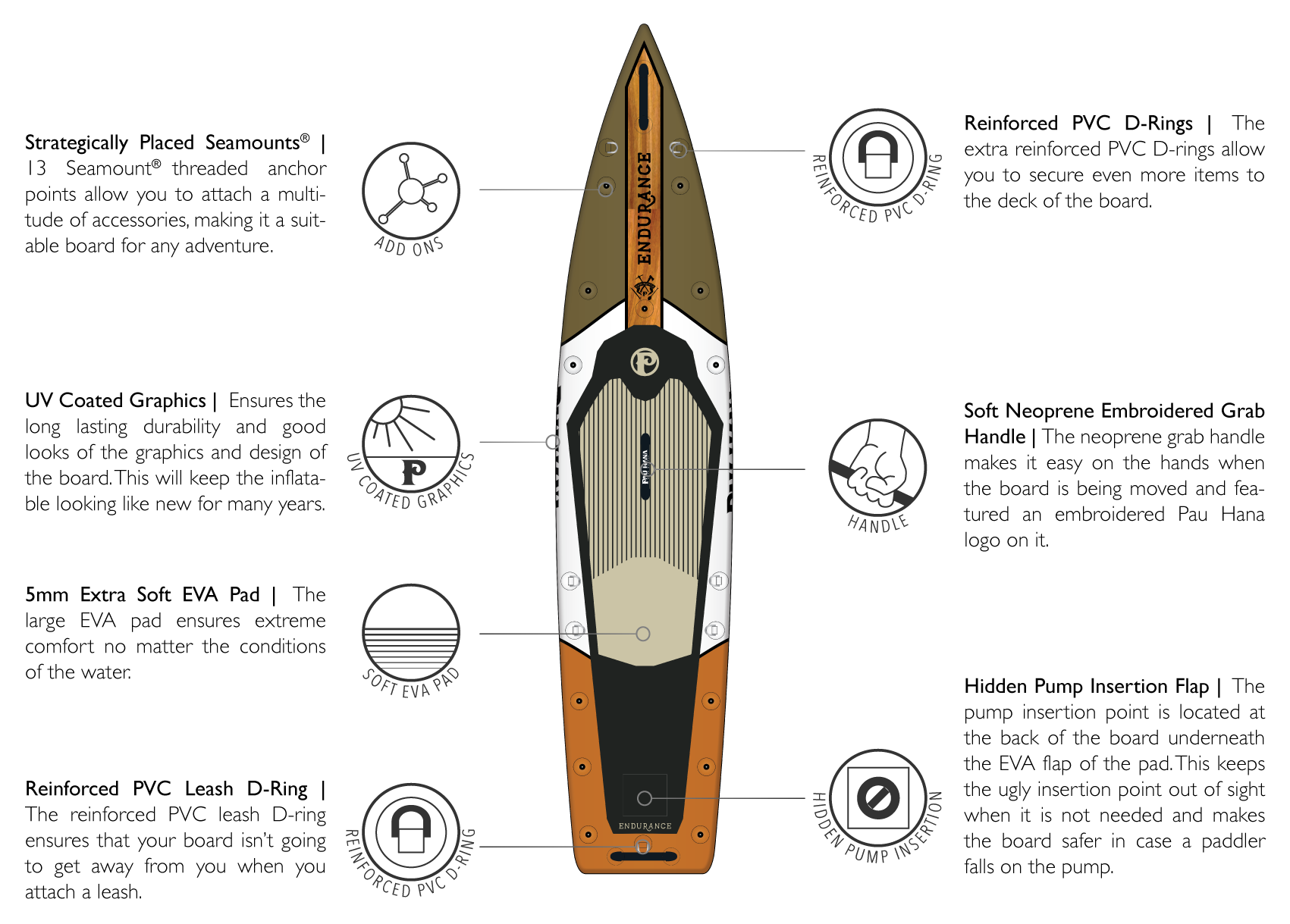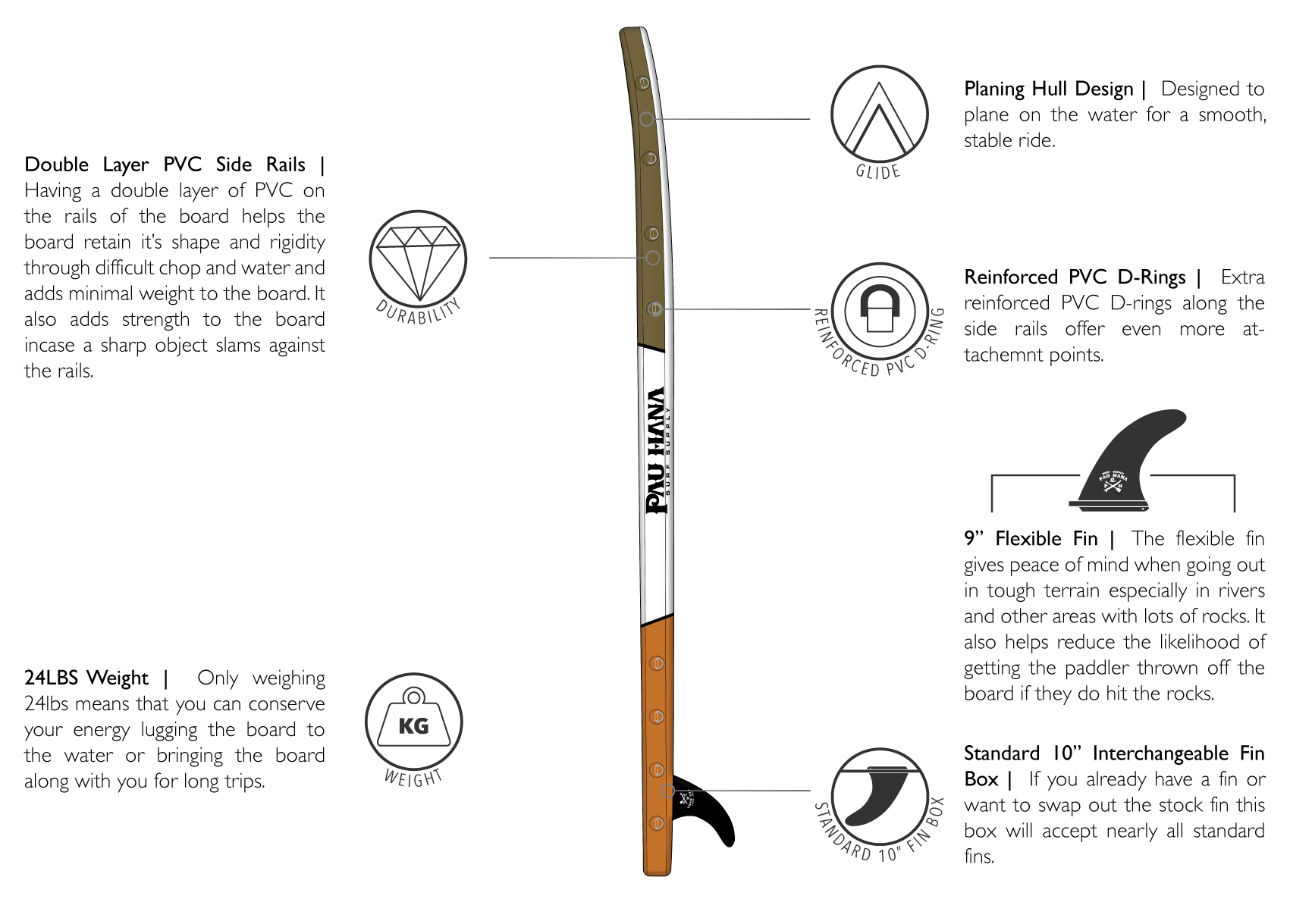 PACKAGE INCLUDES: Travel Bag, Pump, 3-piece paddle, Fin, Repair Kit & Leash
RIG OUT YOUR ENDURANCE AIR!
Use the Touring Kit to take longer paddles and make the most out of your SUP!